---
Introduction to the Programme and Basic Trainings
The Introduction to the Programme is intended as a first introduction to Van Ommen's extensive delivery programme. The product range, our catalogue and the online possibilities will be explained to you. Apart from that, at our Test & Training Center we offer strongly practice-oriented Basic Trainings in the area of drilling, tapping and milling as a logical sequel to the Introduction to the Programme.
---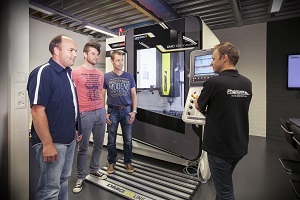 Advanced trainings
The Advanced Trainings are there for anyone hoping to expand his or her knowledge about cutting metal. Starting from a basic knowledge level, we set about to increase your knowledge. In our Advanced Trainings, we address the subject matter in greater depth. You should either possess a sound basic knowledge of machining or have successfully completed a basic training in this area in order to be able to take part in these trainings.
---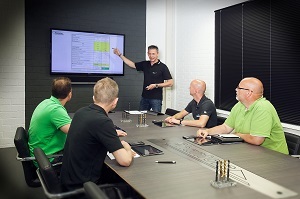 Expert Trainings and Customised Trainings
SOur Expert Trainings were designed especially for anyone who already has thorough knowledge in the field of machining. They are there to provide instruction about modern machining strategies intended to achieve optimum results. Do you prefer to learn more about a specific topic? In that case, we can customise a training programme for you that provides the specific type of instructions you and your colleagues are looking for.