Supply and support throughout Europe
Van Ommen supplies and offers support to customers throughout Europe. The goal of our entire organisation is to provide the best possible service all over Europe. We try to achieve this goal by means of automated information exchange as far as day-to-day document circulation, extensive information sharing and standard content supply are concerned. This is what makes Van Ommen an exceptionally suitable partner for distributors operating internationally with outlet stores all over Europe.
---
---
Unique service in the case of from-stock deliveries
As an alternative to high MOQs and supply investments, we also offer the possibility of keeping private label articles in stock at our central warehouse. This allows for a low cost structure to be combined with a very high product availability. As regards distribution, we also offer the possibility of supplying to each separate outlet, centralising distribution to a distribution centre or even supplying directly to your end consumer.
Though at Van Ommen, needless to say, we are very proud of the sustainable business relationships we have been able to develop with our customers, we do not flaunt them. Especially when private labels are concerned, we consider such information to be top secret.
---
---
---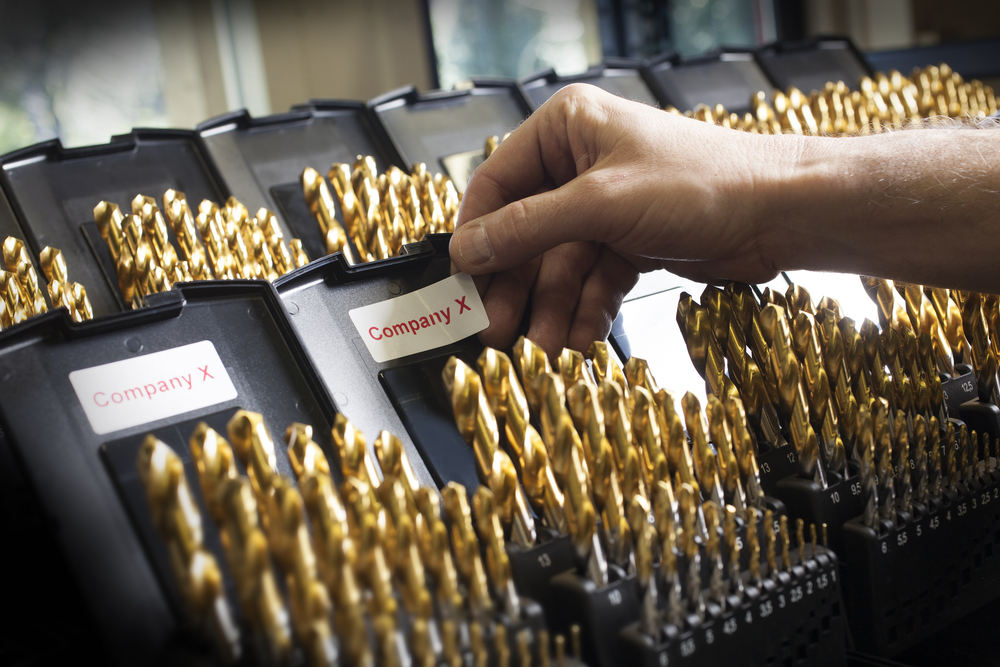 Flexible private label solutions
Van Ommen also offers a unique private label concept. This concept offers a choice of three different quality levels to ensure a proper positioning of your brand corresponding with one of the three levels. With our many years of experience in the machining industry, we are able like no other to properly advise you on the composition of your product range.
More importantly, we are flexible and always willing to develop solutions specially catered to any specific needs. The packaging and labelling will be fitted to match the desired brand design. By doing so, Van Ommen offers international distributors the possibility to be truly distinctive with their own brand of machining tools. Our private label solutions make it easy for international groups to offer a high-grade programme with minimal effort.