Test carried out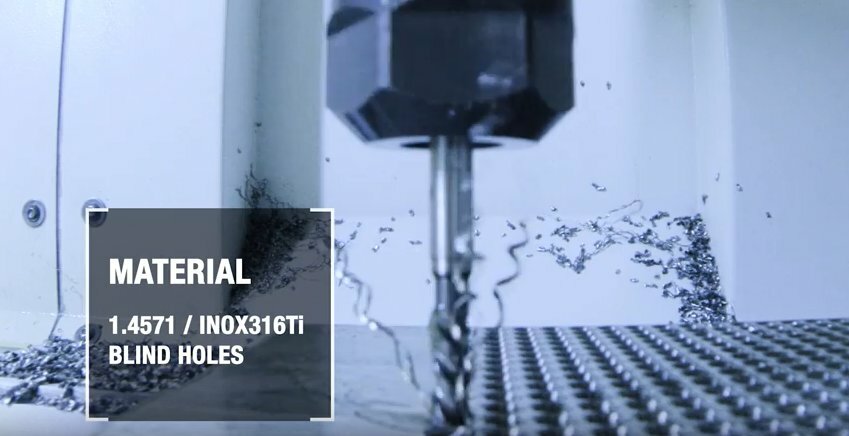 Tapping was carried out using the Synchro holder.
The frequently used 42CrMo4 (refined) steel was chosen as the material for the first test and 316Ti stainless steel for the second test.
Both materials are ideal for machining if the correct tools are used.
The result:
Phantom HP2 UNI HSS-E PM machine taps came out best in the test!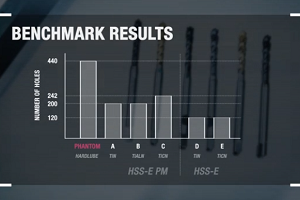 ---
---
Phantom HP2 UNI HSS-E PM: the best in class. The runner-up in this category achieved a score of 242 holes but, with a score of 440 holes, the Phantom HP2 UNI HSS-E PM machine tap is the true winner. If you would benefit from having a single universal tap that can be used on low- to high-alloy materials, the Phantom HP2 UNI HSS-E PM machine tap is the best in class
Benefits of Phantom machine taps
> Suitable for universal use, even on the most difficult materials
> Maximum reliability and service life
> Very high cutting speeds
---